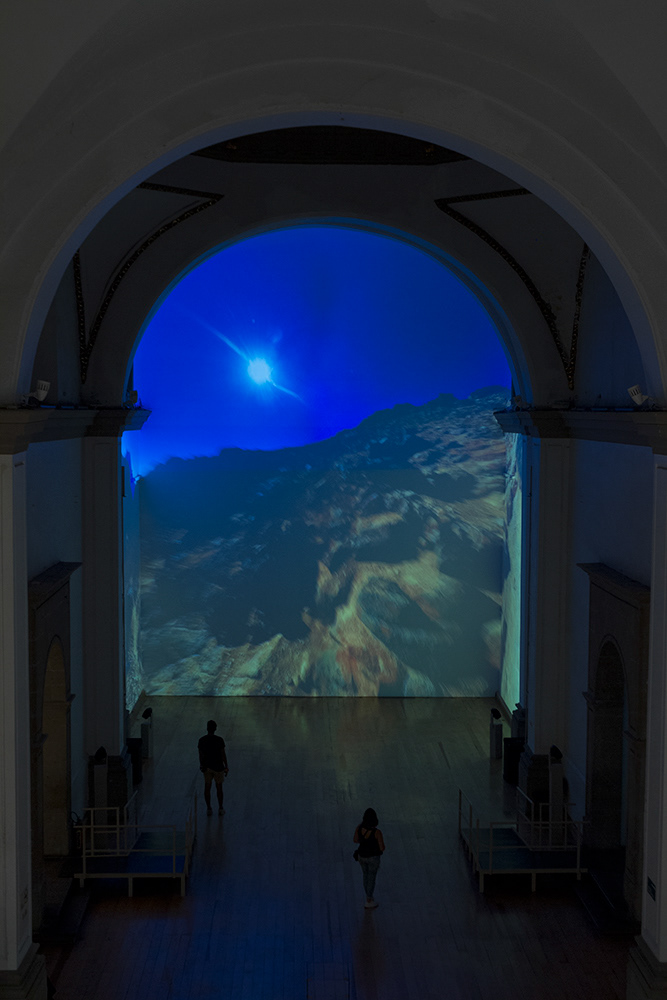 In the Memory of a volcano, no star has ever been seen to die. 

2019. Two-channel video projection, digital blending and mapping, and multichannel sound
This immersive experiential video is created from a recording made with a 360 degree camera while the artist climbed the Iztaccihuatl volcano with great difficulty. The speed of the video is inversely proportional to the heart rate of the climber, so that when the effort is greater and the heart rate increases, the video slows down. At the moment of greatest physical activity the image practically stops. Rather than depicting the action of climbing a mountain, the video seeks to convey the heart's effort as a measure of the relationship between body, geography, atmosphere and time.