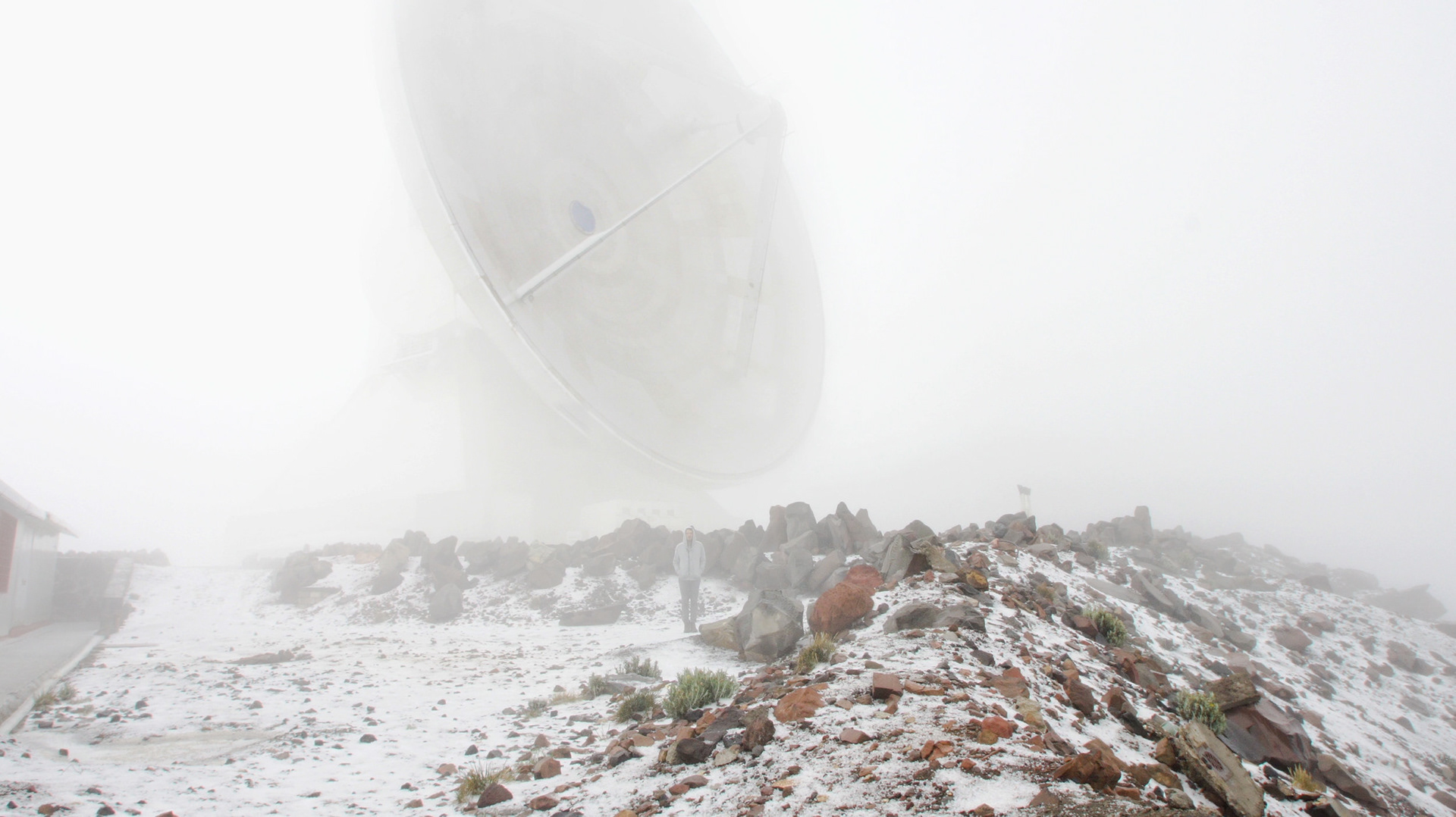 Troubled Practices: Moving Images Diffracted through New Materialism at the Sierra Negra Observatories.
This practice-led research is concerned with the development of a moving image art practice that emerges when engaging with the astronomical observatories at the Sierra Negra volcano in México at an altitude of over 4,000 meters. The complex interconnectedness of forces and temporalities at the observatories (weather, altitude, oxygen, snow, and so on) calls for a multidisciplinary and non-dualistic approach to art-making.
To enable a comprehensive entanglement with the Sierra Negra volcano and its observatories, I support my research with the thinking associated with New Materialism (Dolphijn & Tuin, 2016)⁠, especially through the work of Karen Barad, Manuel de Landa, Jussi Parikka, among others that help build methods of diffraction (Barad, 2007), which in contemporary feminist theory are methodological approaches for "reading insights through one another in attending to and responding to the details and specificities of relations of difference and how they matter." (Barad, 2007)
This research seeks to find out how my moving image practice will change when diffracted through new Materialism thinking at Sierra Negra observatories? How do I respond by means of the moving image to the human and nonhuman ecologies at the Sierra Negra observatories and its surroundings?
In a site that presents opportunities to rediscover this world but is troubled by the endeavors of astronomy, which often favor the study of other 'worlds' instead of ours: how do I deal with the challenge of 'becoming with' the ecologies at the Sierra Negra observatories? And in consequence, what moving images will emerge from my troubled practices at the Sierra Negra Observatories in Mexico?